HIV/AIDS decreases the body's ability to fight off infection, so to clear an infection requires your body to work much harder and expend more energy. In addition, the drugs used to treat HIV/AIDS can be very taxing on the body, causing weight loss.

For these reasons, good nutrition is very important. Eating healthy will maintain body weight, keep energy levels up and help the body to fight off infections. This will lead to living a longer, healthier life.
People with HIV/AIDS need proper nutrition because symptoms and consequences of the disease can put them at risk of malnutrition. However, the type of nutritional concerns have changed over the years. Although some people with HIV/AIDS do still struggle with being underweight, more are now battling obesity and other chronic diseases. This is likely because of the overemphasis on extra calories in the early days of the HIV/AIDS. The HIV/AIDS medications also can cause symptoms which can lead to nutritional deficiencies.
For those living with HIV/AIDS (human immunodeficiency virus acquired immune deficiency syndrome), proper nutrition is a very important part of keeping your body strong.

A properly nourished body is better armed to fight diseases than a malnourished body, and this is especially true in managing HIV/AIDS. Several effects of HIV/AIDS can make it difficult to get the nutrition your body needs. HIV/AIDS causes the body's metabolism to speed up, meaning more calories are needed. This combined with a decrease in appetite and other factors can present difficult obstacles to fueling your body.

Small frequent meals are a good way to deal with a diminished appetite. Preparing foods with more sauces, gravies and oils can also help boost calories without adding quantity. A very important first step to ensure your body gets the nutrition it needs is visiting with a registered dietitian.
Continue Learning about HIV and AIDS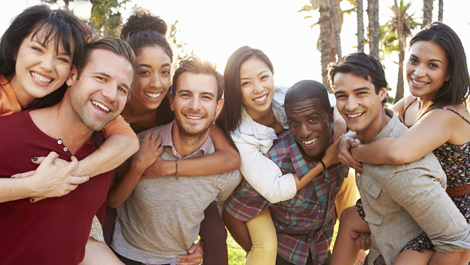 HIV, the human immunodeficiency virus, slowly destroys the body's immune system and causes AIDS if not treated. It can be spread through unprotected sex and sexual contact, contaminated blood transfusions, contaminated needles and ...
syringes, and through breastfeeding or transferred at birth from a mother to her child.
More