Some people do have initial symptoms when they contract human immunodeficiency virus (HIV), called acute retroviral syndrome or primary HIV infection. The symptoms are similar to those of mononucleosis -- such as fever, fatigue, joint ache, headache and sore throat -- and last for one to three weeks. When primary HIV infection is recognized, starting treatment at this point may help control progression of infection down the road.

Several types of tests screen for the presence of HIV antibodies. The first tests were introduced in 1985 to screen donated blood; now they are also used to evaluate people at risk for HIV infection.
The initial HIV infection often causes a flu-like illness within the first one to two months of infection. Symptoms of this illness often include body aches, sore throat, fever, rash, headache, night sweats and diarrhea. These symptoms may be mild and go unnoticed. After this acute phase of infection, the virus becomes more latent and can persist without any symptoms for years.

As the virus slowly overwhelms the immune system, symptoms such as white patches in the mouth known as thrush, significant weight loss, chronic diarrhea, and cough occur and can signal progression to AIDS.

If you think you have been infected with HIV, please seek medical attention for proper testing and early detection.
The spectrum of Human Immunodeficiency Virus (HIV) infection ranges from a person with a positive test for HIV without any signs of immune deficiency to a person with full-blown AIDS. The onset of AIDS can be either sudden, with the development of fever, sweats, malaise, fatigability, joint and muscle pain, headaches, sore throat, diarrhea, generalized swelling of lymph glands, and/or rash on the trunk; or it can be more insidious, presenting as unexplained progressive fatigue, weight loss, fever, diarrhea, and/or generalized swelling of the lymph glands. Anyone experiencing symptoms suggestive of AIDS or HIV infection should consult a physician.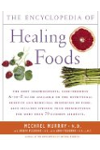 More About this Book
Encyclopedia of Healing Foods
From the bestselling authors of The Encyclopedia of Natural Medicine, the most comprehensive and practical guide available to the nutritional benefits and medicinal properties of virtually everything...
Some people get a flu-like illness within the first few months of infection. They develop headache, fever, fatigue, and enlarged lymph nodes. Late in the disease, when the immune system is weakened, other symptoms begin to appear, such as frequent yeast infections, unusual rashes, fevers and sweats, weight loss, severe herpes infections, and/or short-term memory loss.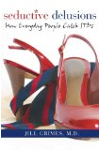 HIV cannot be properly diagnosed by symptoms alone.There may be no symptoms at first. In a couple of weeks after infection, people with HIV may develop flu-type symptoms such as fever, joint aches, fatigue, swollen lymph glands, sore throat, headache, and rash. The virus attacks your T cells, which are a kind of white blood cell. Even untreated, you may not have any symptoms for over eight years. Symptoms may include diarrhea, weight loss, fever, shortness of breath, sores on the mouth, anus, or genitals, swollen lymph glands, cough, and fatigue.

A decade or more after infection, the infection may become AIDS. Symptoms can become progressively worse. Night sweats, high fevers, white spots on the tongue or mouth, and blurred vision are all possible symptoms.
Many people who are infected with HIV experience a set of flu-like symptoms -- such as high fever, sore throat, swollen glands, extreme fatigue, and rash -- within one month of infection. After the initial reaction to HIV infection (called acute seroconversion), most people feel fairly healthy for several years. But as immune function begins to break down, symptoms of AIDS start to appear. These include weight loss, fatigue, swollen glands (lumps in the neck, armpits, or groin), and skin rashes. Night sweats, fevers, thrush, headaches, diarrhea, and loss of appetite can also occur. Recurrent vaginal yeast infections, chronic pelvic inflammatory disease, frequently recurring severe genital herpes, or human papillomavirus (HPV) -- the virus that causes venereal warts (condyloma) -- can also indicate that HIV infection has progressed to AIDS.
Opportunistic infections, such as Pneumocystis carinii pneumonia (PCP), severe thrush, or lymphoma often occur when the immune system has been severely damaged by HIV.
Continue Learning about HIV and AIDS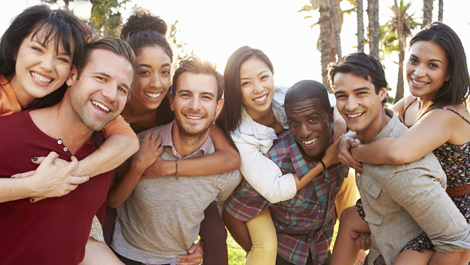 HIV, the human immunodeficiency virus, slowly destroys the body's immune system and causes AIDS if not treated. It can be spread through unprotected sex and sexual contact, contaminated blood transfusions, contaminated needles and ...
syringes, and through breastfeeding or transferred at birth from a mother to her child.
More