Acquired immunodeficiency syndrome (AIDS) is better described as a pandemic rather than an epidemic. This means it is an epidemic that is occurring worldwide rather than in one area or population.
AIDS (acquired immunodeficiency syndrome) was recognized by health care professionals in the United States in the early 1980s. It currently exists throughout the world. HIV (human immunodeficiency virus) causes AIDS by attacking T cells (CD4 lymphocytes), which are central to a healthy immune system. Because this process happens gradually, many people have HIV in their bodies for eight to ten years before they develop AIDS. Signs that AIDS has developed include opportunistic diseases and a T-cell count below 200.
In the past few years, advances in antiretroviral drug treatments have allowed people to live longer with HIV/AIDS. For people with access to such treatments, death rates have plummeted, and HIV infection is becoming a manageable chronic disease. Despite intensive research efforts, there is currently no vaccine or cure for HIV.
Increased awareness of HIV/AIDS has decreased its spread in some areas, but some forty thousand new infections still occur each year in the United States, and the epidemic continues to devastate many resource-poor regions of the globe, especially sub-Saharan Africa, Southeast Asia, Eastern Europe, and the Caribbean. Over 20 million people have died of HIV/AIDS in the past twenty years, and by the end of 2003, an estimated 15 million children had lost one or both parents due to AIDS.4 The epidemic has taken a heavy toll on the health care services, social structures, and economies of developing nations that can little afford it, and there is no end in sight.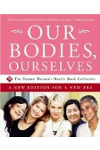 Continue Learning about HIV and AIDS