High blood or serum cholesterol levels (above about 200 mg/deciliter) are believed to increase the risk of heart disease, but many experts are no longer convinced the data support this assumption. Rather, we need to pay more attention to the types of cholesterol in the blood. Low levels of high-density lipoproteins (HDLs) are more predictive of future heart disease than are high total serum cholesterol levels. And unfortunately, reducing certain types of fats in the diet to lower the more harmful LDLs (low-density lipoproteins) tends to lower HDLs as well. When olive oil is substituted for saturated fats, however, total serum cholesterol levels decline while HDLs are maintained.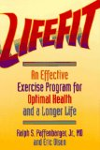 Continue Learning about High Cholesterol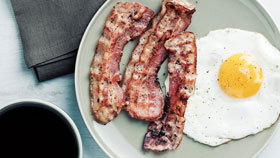 Although blood cholesterol helps digest food and make hormones, too much of it can harden your arteries and cause heart disease. Also known as hypercholesterolemia, high blood cholesterol can accumulate along the walls of your art...
eries, the main supplier of oxygen from the heart to other parts of your body.
More