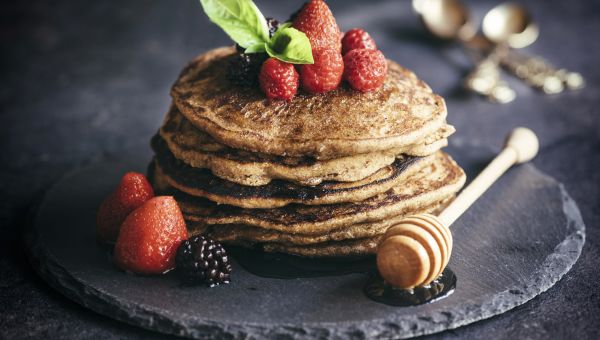 Managing your cholesterol doesn't have to mean ditching tasty comfort foods.
1 / 9

8 Cholesterol-Friendly Foods

Think having high cholesterol means saying goodbye to all-American comfort foods, "adios" to Mexican fare or "ciao" to Italian cuisine? With some smart ingredient swaps, you can still enjoy all your favorites. Here are eight ways to keep classic dishes on the menu.

Medically reviewed in November 2019.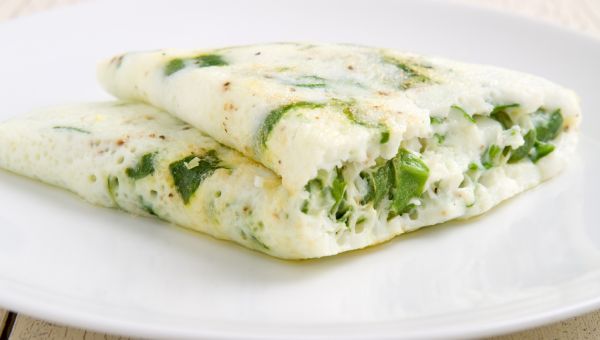 2 / 9

Whip Up an Egg-White Omelet

Keep eggs on your Sunday brunch menu by opting for an egg-white omelet. Substituting two egg whites for every whole egg saves you 186 mg of cholesterol. Hate to waste the yolks? Use zero-cholesterol egg substitute instead (1/4 cup equals one whole egg). Fill your omelet with steamed veggies, a little sprinkle of part-skim mozzarella cheese and a dollop of salsa for a tasty, low-cholesterol breakfast.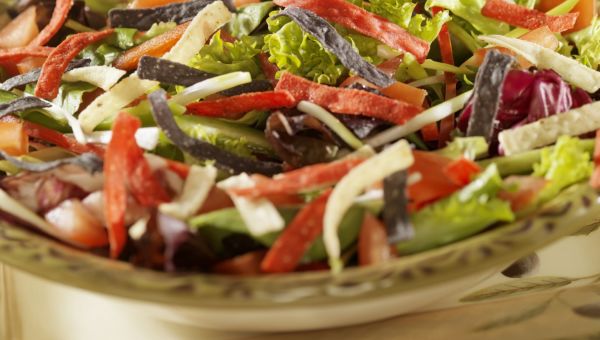 3 / 9

Keep Mexican Traditional

Cheese-smothered enchiladas and monster-sized burritos give Mexican cuisine a bad reputation. But traditional Mexican fare highlights reasonable portions and lots of cholesterol-lowering ingredients, including beans, corn, avocado and squash. Skip the fried tortilla chips, choose corn rather than higher-calorie flour tortillas, opt for dishes with grilled seafood or chicken and order your beans whole rather than refried. For extra credit, garnish your food with fresh salsa instead of sour cream.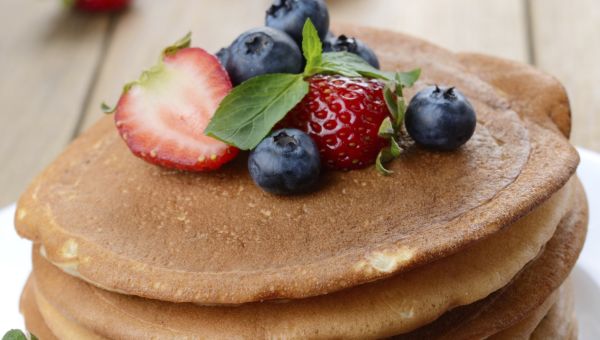 4 / 9

Griddle Up These Pancakes

A stack of flapjacks drenched in maple syrup and a generous pat of butter isn't a cholesterol-smart start to the day, but savvy changes can help you keep them on the griddle. Start by making a multigrain version using a combo of whole-wheat pastry flour, buckwheat flour and rolled oats. Substitute two egg whites for each whole egg in the recipe, and whip the whites to make your pancakes extra fluffy. Swap the maple syrup for blueberries, and trade the butter for margarine fortified with plant sterols. Now you're talkin'.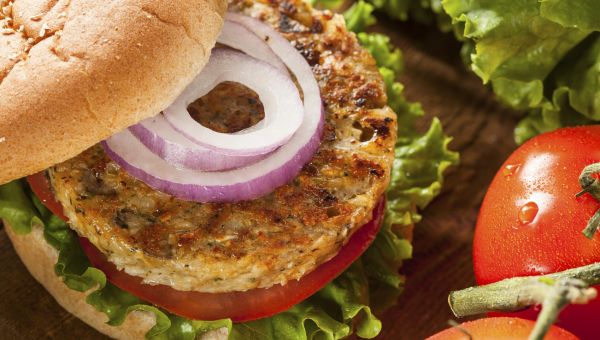 5 / 9

Don't Give Up on Burgers

Nothing satisfies quite like a juicy burger, and cholesterol-friendly choices can make it more than an occasional treat. Opt for smart-size, 3-oz patties made with 90 percent lean ground beef to trim the saturated fat (and cholesterol). Replace some of the meat with cooked bulgur or finely chopped mushrooms to slash the cholesterol even more. Keep an eye on the extras, too. Use a whole-grain bun, add a slice of cholesterol-lowering avocado instead of cheese and slather on mustard rather than mayo.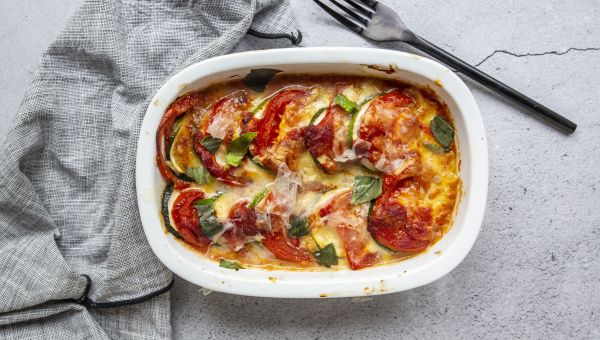 6 / 9

Serve This Awesome Lasagna

Comforting and filling, lasagna is one of the world's perfect casseroles. But when it's layered with lots of cheese, it can be a cholesterol bomb. Keep it in your weekly dinner rotation by using whole-wheat noodles and choosing the right cheese. Switch from whole-milk ricotta cheese to part-skim ricotta cheese and you'll cut the cholesterol by 40 percent per cup. Use low-fat cottage cheese or tofu to slash the cholesterol even more. Be sure to add lots of tasty vegetables, such as mushrooms for "meaty" flavor and spinach for color.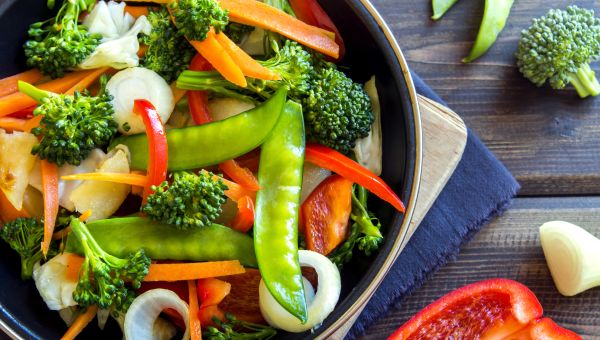 7 / 9

Order Chinese Wisely

Chinese takeout can be a lifesaver on busy weeknights, but choose carefully to sidestep cholesterol and sodium. Hot-and-sour soup, steamed dumplings, and entrees that are steamed or lightly stir-fried are better choices than fatty egg-drop soup, egg rolls or deep-fried specialties. Choose dishes with lots of vegetables and light sauces, and order your food prepared without MSG, soy sauce or added salt to keep sodium in check. Ask for steamed brown rice on the side instead of fried white rice. 8 / 9

Save Your Steak

You don't have to kick juicy steaks off the grill because you have high cholesterol. Just choose the right cut of beef. Trade well-marbled rib eye or porterhouse for lean tenderloin, flank steak or filet mignon, and trim away any excess fat. Even better, use grass-fed beef, which has 25 percent less saturated fat and 20 percent less cholesterol than grain-fed beef. (Cooking tip: Marinate super-lean grass-fed beef before grilling.) Just don't overdo it. RealAge recommends no more than one 3-oz serving of red meat a week.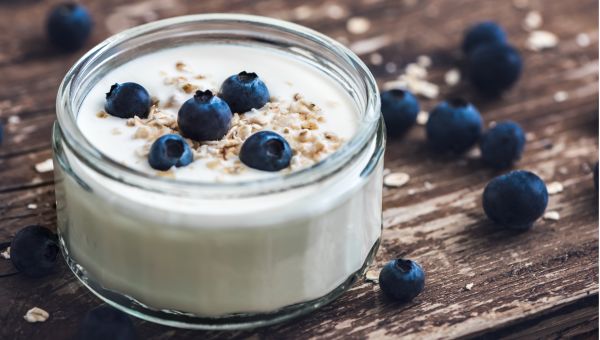 9 / 9

Dig into Dessert

Like to finish dinner with a little something sweet? Here's the good news: You can enjoy a luscious dessert and improve your cholesterol. Instead of ice cream, reach for rich, creamy nonfat Greek yogurt. A 2011 study found that older women who ate at least a half-cup of yogurt a day had higher levels of helpful HDL cholesterol. For even more cholesterol-fighting punch, top your yogurt with shaved dark chocolate and a handful of blueberries.
Continue Learning about High Cholesterol