Statins are a type of medication used to lower cholesterol levels and prevent the build-up of plaque - an artery clogging substance - in blood vessels throughout the body. Blocked arteries are a cause of heart attacks, strokes and other serious medical problems.
In the past, drugs in a different class from statins were prescribed to children to lower high cholesterol levels. For a small percentage of the population, high cholesterol levels are inherited through a genetic defect that inhibits the body's ability to eliminate cholesterol from the bloodstream. This condition is called familial hypercholesterolemia. These patients are prone to heart attacks while young and are therefore treated to lower cholesterol as children. However, many children now have high cholesterol levels from diets high in fats from animal sources (meat, dairy).
Guidelines issued by the American Academy of Pediatrics in 2008 added statins to the list of drugs physicians could use to treat high cholesterol levels in children. The guidelines also lowered the age at which children could begin taking these medications from age 10 to 8.
A child's physician will evaluate the benefits and risks of statins for him or her and make a recommendation in conjunction with the child's parents.
Statins have a strong safety record in both adults and children, but there is little long-term data on use in children. For children with familial hypercholesterolemia, aggressive treatment may be a life-saver. However, for children with high cholesterol levels due to diet, the best course of action is to change lifestyle patterns now. Diets rich in vegetables and fiber and low in saturated fats combined with regular exercise can naturally lower cholesterol levels and set a child up for a lifetime of good health.
Continue Learning about High Cholesterol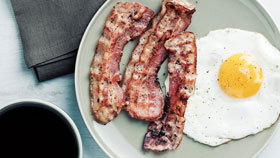 Although blood cholesterol helps digest food and make hormones, too much of it can harden your arteries and cause heart disease. Also known as hypercholesterolemia, high blood cholesterol can accumulate along the walls of your art...
eries, the main supplier of oxygen from the heart to other parts of your body.
More