It's very important to know your LDL cholesterol levels. Not only should your doctor know, but you should take some responsibility too. Know your bad and good cholesterol levels. It used to be only physicians who knew these numbers. Now it's more important for patients to understand where their levels are and where they need to be. Have that discussion with your primary care doctor.
Your doctor can review your cholesterol levels to help you determine if you need treatment for high cholesterol. Your cholesterol test will include a total cholesterol level along with HDL ("good cholesterol") and LDL ("bad cholesterol") levels. These values will help your physician determine whether you are at increased risk for cardiovascular diseases such as heart attack or stroke.

There is a risk calculator that can assess your risk for cardiovascular disease within the next 10 years. If that risk is high enough, our doctor may prescribe a statin medication to treat your high cholesterol.
If you have diabetes, family history of coronary disease or smoke, you may need treatment for high cholesterol, says Thomas Lambert, MD, a cardiologist at MountainView Hospital. In this video, he describes other high cholesterol risk factors.
Continue Learning about High Cholesterol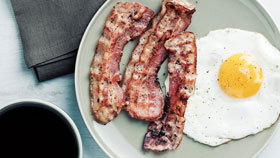 Although blood cholesterol helps digest food and make hormones, too much of it can harden your arteries and cause heart disease. Also known as hypercholesterolemia, high blood cholesterol can accumulate along the walls of your art...
eries, the main supplier of oxygen from the heart to other parts of your body.
More