High cholesterol in women is very common. It becomes more prevalent or pronounced after menopause when we lose protective mechanisms from estrogen naturally produced in our bodies. It's very important to have your cholesterol monitored throughout your lifetime!
According to the National Women's Health Resource Center, more than 50 million American women have borderline-high to high cholesterol levels that may put them at increased risk for heart disease and stroke. It's important to have your cholesterol checked and to understand your cholesterol test results. If you have high cholesterol, work with your healthcare professional to develop an appropriate cholesterol-lowering plan.
Continue Learning about High Cholesterol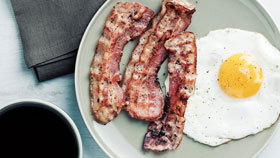 Although blood cholesterol helps digest food and make hormones, too much of it can harden your arteries and cause heart disease. Also known as hypercholesterolemia, high blood cholesterol can accumulate along the walls of your art...
eries, the main supplier of oxygen from the heart to other parts of your body.
More