Does high cholesterol run in families?
High cholesterol levels do tend to run in families. Doctors recommend that everyone have their cholesterol levels checked regularly after the age of 20, especially those with a family history of the condition. If your child has a family history of high cholesterol or premature coronary artery disease, they should probably have a blood test for cholesterol also.
Continue Learning about High Cholesterol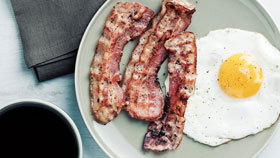 Although blood cholesterol helps digest food and make hormones, too much of it can harden your arteries and cause heart disease. Also known as hypercholesterolemia, high blood cholesterol can accumulate along the walls of your art...
eries, the main supplier of oxygen from the heart to other parts of your body.
More