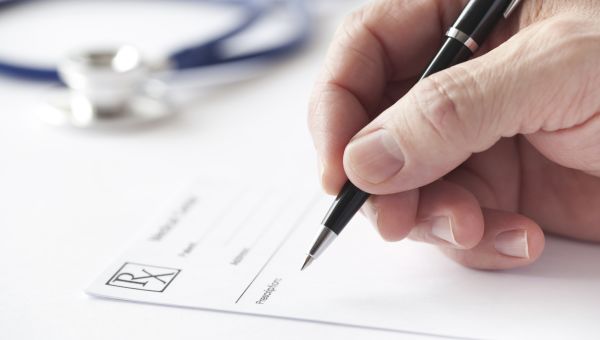 A new medication was approved on Friday by the U.S. Food and Drug Administration (FDA), adding more artillery to the war on LDL cholesterol -- the "bad," artery-clogging cholesterol that can lead to cardiovascular disease, heart attack and stroke. The drug, alirocumab (Praluent), is in a new class of drugs known as PCSK9 inhibitors. The medication works by increasing the liver's ability to whisk LDL cholesterol from the blood – and, as a result, lower LDL cholesterol levels. We asked Keith Roach, MD, chief medical officer of Sharecare, to explain what the news could mean for high-risk patients.
"The new drugs are very effective at lowering cholesterol," says Dr. Roach. "Alirocumab dropped LDL cholesterol levels by a dramatic 62% in the study published last April."
The FDA's approval is limited to people with heart disease -- such as those who have had a heart attack or stroke -- who are unable to lower LDL cholesterol sufficiently with statins alone. It is also approved for people with familial combined hyperlipidemia, a genetic condition that causes extremely high LDL cholesterol. According to FDA guidelines, patients taking alirocumab will also need to follow a heart-healthy diet and continue to take a statin. It's given by injection every two to four weeks; the announced price for Praluent is expected to be $14,600 for a year's therapy. Discounts and rebates may be available to make it more affordable for patients.
While early trials have shown a dramatic drop in cholesterol levels, other benefits are not yet known. "We just don't know whether these new drugs will slow, stop, or reverse damage to the coronary arteries," says Roach. "Preliminary data suggest a 50% drop in heart attack, stroke and heart failure rates, but the studies were not designed to evaluate effectiveness. Ongoing trials will surely compare PCSK9 inhibitors to statins and to both drugs together. Only with the results of these clinical trials will we be able to say for sure whether they work for what we really want, and may be able to determine who is best suited for them."
Medically reviewed in June 2019.