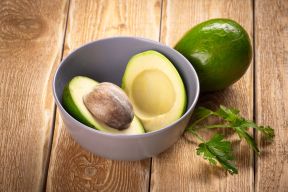 The U.S. Food and Drug Administration (FDA) recently warned that statin drugs may be linked to a higher risk of type 2 diabetes. That's no small news considering that one in four Americans over age 45 takes one of these drugs on a regular basis.
Studies found that people treated with statins (HMG COA-reductase inhibitors) may develop high blood sugar, a major risk factor for diabetes. The findings suggest that healthcare providers and patients should monitor the blood sugar levels of patients on statin therapy and should also decide whether the benefits of these drugs outweigh the potential risks.
If you have high cholesterol, you may want to explore the use of natural treatments such as herbs and supplements. Many integrative therapies can be both safe and effective if used properly, may help you avoid the potential side effects of statin medications, and may be less expensive.
Here are five treatments that Natural Standard Research Collaboration results suggest may help you maintain healthy cholesterol levels.
1. Beta-glucan
Beta-glucan is a fiber found in plants, mushrooms, and yeast. It has been studied extensively for its potential benefits in strengthening the immune system. There is strong scientific evidence that beta-glucan reduces high cholesterol. It is generally considered safe, but you should avoid it if you are allergic or sensitive to beta-glucan, have AIDS or diabetes, or take aspirin or medications for diabetes or high blood pressure. You can find beta-glucan in certain cereals or in fiber supplements like Cerogen. Dosing varies, so check with your doctor or pharmacist to find an effective dose for your purposes.
2. Beta-sitosterol
Beta-sitosterol is a natural compound made by plants. It is structurally similar to cholesterol and is consumed widely in the Western diet in foods such as soy beans, breads, olive, flaxseed, tuna, fruits, vegetables, and peanuts. There is strong evidence supporting the effectiveness of beta-sitosterol in reducing high cholesterol. You should avoid it if you are allergic or sensitive to pine. You can find beta-sitosterol in margarine and some salad dressings, as well as in tablet form. Talk to a physician or pharmacist to find out how you can add this compound to your diet.
3. Psyllium
Psyllium is derived from plant seeds and is the chief ingredient in many laxative products, including Metamucil and Serutan. There is strong scientific evidence that psyllium reduces high cholesterol. Avoid it if you are taking anti-inflammatories or have had bowel surgery. Generally, 20 to 35 grams of psyllium is considered an effective daily dose. However, it's important to drink plenty of liquids to reduce your risk of bowel obstruction.
4. Soy
Soy is a subtropical plant native to Asia and is a member of the pea family. It has been a dietary staple in Asian countries for thousands of years and is considered an excellent source of protein and fiber. There is strong evidence supporting its effectiveness in reducing cholesterol levels. Avoid soy if you are allergic or sensitive to soy and soy products, or if you have breast, ovarian, or uterine cancer.
You can find soy in the form of a protein drink, soy flour, soy protein, soy extract, cereal, or milk beverage. The daily dosage ranges from 20 to 100 grams, so talk to a qualified healthcare provider to find an amount that works best for you.
5. Avocado
Avocado is a potassium-rich fruit and contains high levels of healthy, monounsaturated fats. This popular fruit is also a rich source of beta-sitosterol, a natural compound that is supported by good scientific evidence in the reduction of high cholesterol. You should avoid avocadoes if you are allergic or sensitive to avocado, banana, chestnut, or latex. Eating up to 1.5 avocadoes or 300 grams daily for up to four weeks may help reduce cholesterol according to some studies, although you should speak to a practitioner to find out the amount that may be most effective for you.
To learn more about high cholesterol or natural, complementary and alternative remedies for this condition, diabetes or other conditions, please visit www.naturalstandard.com for unbiased information.