If you have high blood pressure, you should not consume more than 1 teaspoon (6 grams) of salt a day. You may be thinking that it's pretty difficult to keep track of your salt intake on a daily basis, and guess what? You're absolutely right. So what can you do? Refrain from adding salt to your meals. Eliminate salt when cooking. Our taste buds usually take about three weeks to adjust to eating less salt. There are other flavorful additions you can use to punch up dishes, like lemon juice, pepper, vinegar, garlic, fresh herbs and some hot sauces. Remember, when you're grocery shopping, stay away from high-sodium foods like canned soups, cheese, Chinese and Indian foods, potato chips, pizza, salty pistachios, ketchup, mustard, salami, sausage, pickles and processed food. Here's the rule of thumb when it comes to checking the label: if a serving of food is 100 g, it should contain no more than 0.25 g of salt.
More than 75% of the salt consumed in the United States comes from processed foods such as cold cuts, canned soups, and commercially prepared baked goods. Fast foods also pack a salty punch. To reduce the sodium in your diet, limit the amount of canned, processed, and frozen food you eat. Also, read food labels and choose foods low in sodium.
To reduce your sodium intake--
Use fresh or dried herbs, spices and citrus juices to flavor foods rather than salt
Limit the use of processed and prepackaged foods
Use fresh fruits, vegetables, fresh meats
Your doctor can tell if your high blood pressure is "sodium-sensitive." A small minority of people are sensitive to sodium. That is, their blood pressure responds to the amount of sodium they ingest. If you think that you are salt-sensitive, you should cut back on foods containing salt. However, if you think that getting rid of the salt shaker will be enough, think again. Most of the sodium we ingest comes from processed packaged foods, not from salt we add ourselves. Everything from soda pop to most breakfast cereals contains high levels of sodium. Learn to be a label reader. To avoid major sodium loads, eat fresh fruits and vegetables instead of processed food.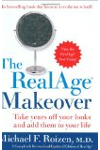 Continue Learning about Hypertension