What's the likelihood of a second stroke?
There are alarming statistics concerning the occurrence of a second stoke in patients who have survived a first. The American Heart Association and American Stroke Association estimates nearly a third of the strokes which occur every year in the United
States are second strokes. Also, physicians contend there is a 40% chance of having a second stroke within five years of the first. Fortunately, there are many actions that can be taken to reduce the chances of a reoccurrence.
It depends, because there are so many kinds of strokes. Certainly, many strokes are caused by high blood pressure. For those people, there's a 20 percent recurrence rate within two years if they control their blood pressure, compared to a 50-percent rate if they don't. You can lower that 20 percent even more (by about 70 percent more) by avoiding smoke (even second-hand), eating healthy fats (like 2 grams of distilled fish oil or an ounce of walnuts a day-see question and answer two above)), controlling stress and meditating daily, taking 162 mg of aspirin a day if your doc says it's ok, and taking 200 mg of coenzyme Q10 a day.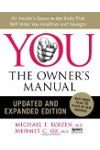 Continue Learning about Hypertension
Clinically known as hypertension, high blood pressure can cause a host of problems if left untreated. The most common type of cardiovascular disease, high blood pressure causes our hearts to work harder by forcing blood to push ag...
ainst the walls of our arteries at an elevated level. Hypertension is the leading cause of strokes and heart attack. It also increases your risk of having heart and kidney failure and hardening of the arteries, a condition called atherosclerosis.
More