A common first step in treating hypertension is to reduce salt intake. Why?

To lower blood pressure, you need either less fluid in your arterial pipes, a less forceful pumping of fluid into your pipes, or larger pipes that can even open wider when the blood is pushed in. Salt traps water in the body, so the more fluid in the system means the higher the pressure.

But only about 1 in 1,000 people with hypertension are salt-sensitive, so this approach often fails to lower their blood pressure. Instead, the salt can be chased out of the artery wall-and thus the body -- with long term (years of) salt restriction in diet, or a water pill or diuretic (parsley is a natural diuretic).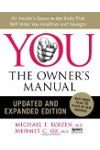 Reducing the sodium in your diet can help lower high blood pressure. Research also suggests that a diet plentiful in potassium lowers blood pressure, especially in salt-sensitive individuals who respond more intensely to sodium's blood pressure –raising capabilities. Potassium helps negate some of the blood pressure-raising effects of excessive dietary sodium as it causes the kidneys to excrete excess sodium from the body. Reducing sodium levels in the body helps lower blood pressure.
Potassium is found in a variety of foods, with vegetables, fruits, low fat dairy foods, and legumes being very good sources of this nutrient.
Continue Learning about Hypertension