Natural licorice is sold as a supplement, extract, tea and serves as a flavoring agent. Licorice can lower potassium levels to dangerous levels and elevate blood pressure. This is particularly worrisome in people taking diuretics and angiotensin-converting enzyme inhibitors (ACE inhibitors), types of blood pressure-lowering medication. It can also give the false appearance that the medication is not being successful.
This content originally appeared on
doctoroz.com
If you take medications affecting blood pressure, such as amiodarone (Cordarone), astemizole (Hismanal), atorvastatin (Lipitor), budesonide (Entocort), buspirone (BuSpar), cerivastatin (Baycol), cilostazol (Pletal), colchicine, eletriptan (Relpax), etoposide (VePesid), halofantrine (Halfan), lovastatin (Mevacor), mifepristone (Mifeprex), pimozide (Orap), quinidine (Quinaglute; Quinidex), sildenafil (Viagra), simvastatin (Zocor), sirolimus (Rapamune), terfenadine (Seldane), ziprasidone (Geodon), avoid:

Grapefruit (juice, segments, extract and certain related citrus fruits e.g., Seville oranges, pummelos, and some exotic orange varieties) because they alter absorption and efficacy of these medications.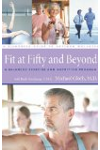 Continue Learning about High Blood Pressure Treatment