There are many drugs to treat high blood pressure; we'll focus on two main classes: the ACE inhibitors and ARB medications, both of which have special benefits for people with diabetes. The "A" in both groups of drugs stands for angiotensin. Angiotensin is a hormone that raises blood pressure, especially in the small vessels in the kidney where blood is filtered during the first stage of urine production. ACE stands for angiotensin converting enzyme, and ACE inhibitors (often written either as "ACEs" or "ACEIs," though people usually say "aces") prevent the production of angiotensin. ARB stands for angiotensin receptor blocker (people usually say "arbs"), and these medicines block the action of angiotensin.
ACEs and ARBs lower blood pressure and specifically help to reduce pressure within the kidneys, so they have a special benefit in preventing kidney disease in diabetes. The ACEs are an older class of drugs and most are available as generics, so they are relatively inexpensive. By far the most common side effect of these drugs is a dry cough that just doesn't go away. The ADVANCE (Action in Diabetes and Vascular Disease) trial found that treatment with an ACE inhibitor in combination with a diuretic reduced the risk of heart disease in those with diabetes, even if they did not have hypertension.
The ARBs are newer, and none is available as a generic at present; consequently, they are more expensive. The patent on Cozaar, the first ARB available in the United States, is due to expire in 2010, so generic versions of these medications will be available within the next few years. Neither ACEs nor ARBs can be used during pregnancy because they may harm the growth and development of the fetus. Otherwise, a drug from one of these classes should usually be the first line medication for high blood pressure in someone with diabetes because of the special benefit to the kidneys.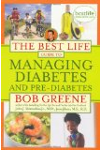 Continue Learning about High Blood Pressure Treatment