Herbal medicine, also referred to as botanical medicine or phytomedicine (phyto is Greek for "plant"), has been used for centuries in almost all cultures. Some herbs can be grown at home, and dried herbs are widely available and inexpensive. However, manufactured herbal preparations and concentrated herbal extracts available at health food stores may be quite expensive. Only a few herbal preparations are standardized; for many herbs, the active compounds have not been identified.
The quality of herbal preparations sold in the United States is inconsistent. In an attempt to address this, the Food and Drug Administration (FDA) recently issued quality control guidelines to manufacturers. However, the guidelines are voluntary, so it is important to purchase herbs from reputable sources. Herbalists in the United States are not certified or licensed to prescribe herbal medicines, but they may belong to the American Herbalists Guild.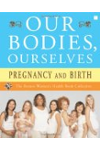 More About this Book
Our Bodies, Ourselves: Pregnancy and Birth
ALL THE INFORMATION YOU NEED TO MAKE WISE DECISIONS ABOUT YOUR PREGNANCY AND THE BIRTH OF YOUR CHILD -- FROM THE EDITORS OF THE CLASSIC "BIBLE OF WOMEN'S HEALTH" Pregnancy and birth are as ordinary...
Continue Learning about Herbal Supplements