Buckwheat is actually not technically a grain or wheat – it's a cousin to rhubarb. It's often lumped together with super grains because it has similar nutritional profiles. ½ cup of buckwheat is considered a serving and provides high levels of rutin, which helps improve circulation & lower bad cholesterol. One study found that ½ cup of whole grain buckwheat daily can lower cholesterol.
You may be surprised to learn that buckwheat is not related to wheat. It is not even really a grain! Buckwheat is the fruit if a leafy plant belonging to the same family as sorrel and rhubarb. Its name comes from the Dutch word "beech weit" which means "beech wheat" probably a reference to the plant's triangular fruits which resemble beech nuts.
Buckwheat is a gluten-free grain. You've probably had pancakes or soba noodles made with buckwheat flour. You also can try buckwheat groats as a breakfast cereal, side dish, or salad. A classic use is the Russian dish kasha, made with roasted or toasted buckwheat groats.
The name "buckwheat" comes from the Dutch word bockweit, which is indicative of the resemblance to beech tree seeds and the wheat-like character of buckwheat flour. Interestingly, buckwheat is not a cereal grain, but a fruit seed from the herbaceous plant buckwheat (Fagopyrum esculentum).
This plant makes an aromatic flower and subsequently the buckwheat groats, which are small triangle-shaped grain-like seeds covered by a hard shell. When bees collect the nectar of the buckwheat flower, the flavor of the resulting honey is strong and the honey itself is quite dark.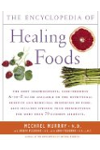 More About this Book
Encyclopedia of Healing Foods
From the bestselling authors of The Encyclopedia of Natural Medicine, the most comprehensive and practical guide available to the nutritional benefits and medicinal properties of virtually everything...
Continue Learning about Herbal Supplements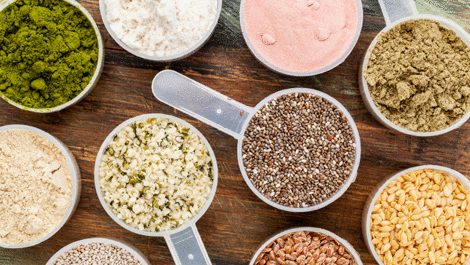 Herbal supplements are dietary supplements derived from nature. Herbal plants or parts of a plant are broken down and used for their scent, flavor and therapeutic benefits. When taken as a supplement, they can deliver strong benef...
its, however, herbal supplements are not regulated by the FDA and can have dangerous side effects. They act like drugs once in your system and can affect metabolism, circulation and excretion of other substances in your body. It is important to discuss with your doctor if you are on prescription medications, are breastfeeding or have chronic illnesses and want to add herbal supplements to your health regimen.
More