Holy basil is a powerful antioxidant with demonstrated antibacterial, antifungal, and anti-inflammatory properties. In Ayurvedic medicine, holy basil has been used to treat a variety of conditions -- everything from the common cold to bronchitis to fever to certain digestive complaints, including ulcers.

Although many of these treatments are still unproven by conventional testing, modern science is now taking a closer look at this fascinating herb. In the past decade, a number of scientific studies have focused on the effects of holy basil. Some investigations have shown great promise -- suggesting holy basil may indeed prove effective in those customary uses. But science has even looked beyond the traditional scope, studying the herb for its therapeutic potential in cancer, specifically as an adjuvant to radiation therapy, and even for its stabilizing effects in diabetes.

The most compelling data, however, suggests that holy basil possesses its greatest potential in the areas of stress relief and relaxation. And in the fast-paced world in which we live, these findings may prove to be extremely significant.
Continue Learning about Herbal Supplements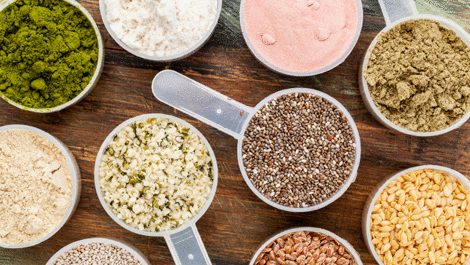 Herbal supplements are dietary supplements derived from nature. Herbal plants or parts of a plant are broken down and used for their scent, flavor and therapeutic benefits. When taken as a supplement, they can deliver strong benef...
its, however, herbal supplements are not regulated by the FDA and can have dangerous side effects. They act like drugs once in your system and can affect metabolism, circulation and excretion of other substances in your body. It is important to discuss with your doctor if you are on prescription medications, are breastfeeding or have chronic illnesses and want to add herbal supplements to your health regimen.
More