Bladderwrack, also known as fucus vesiculous, grows in both the northern Atlantic and Pacific oceans. It is rich in nutrient and contains a fair amount of magnesium, potassium, and micronutrients. Micronutrients are often not found in many other foods we normally eat.

One nutrient it contains is iodine. Iodine is an essential nutrient for the thyroid gland. Bladderwrack has been used in traditional natural medicine to help support the thyroid for years. This is considered helpful for those that have hypothyroidism, also known as underactive thyroid. In truth, there needs to be studies to confirm this, but anecdotal reports suggest it can be effective.

The best way to take this is in capsule form. Have your blood checked, and look for underactive symptoms to improve (symptoms like constipation, feeling cold, dry hair, raised cholesterol, and slow thinking) and your blood thyroid levels to normalize.

Because bladderwrack is harvested in the ocean, you want make sure you check the labels to make sure it was harvested in clean water and is contaminant-free. People who have overstimulated thyroid conditions should not take bladderwrack.
Continue Learning about Herbal Supplements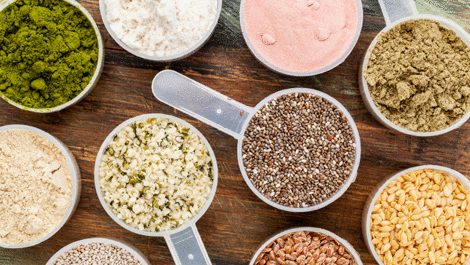 Herbal supplements are dietary supplements derived from nature. Herbal plants or parts of a plant are broken down and used for their scent, flavor and therapeutic benefits. When taken as a supplement, they can deliver strong benef...
its, however, herbal supplements are not regulated by the FDA and can have dangerous side effects. They act like drugs once in your system and can affect metabolism, circulation and excretion of other substances in your body. It is important to discuss with your doctor if you are on prescription medications, are breastfeeding or have chronic illnesses and want to add herbal supplements to your health regimen.
More