Yes, glucomannan (or konjac) can aid weight loss as it helps keep the dieter full. You can use the powder, capsules or consume them as a noodle (Shirataki Noodles).
The soluble fiber found in Shirataki Noodles slows digestion and prolongs the sensation of fullness and is an essential part of any weight loss program. Replacing one meal per day with these noodles will significantly raise your needed fiber intake and dramatically lower your total calorie intake.
Shirataki Noodles may also help cholesterol levels. Soluble fiber helps lower total cholesterol by lowering low-density lipoprotein (LDL or bad cholesterol level). It binds to bile acids that contain cholesterol that is secreted from the gall bladder and helps to quickly eliminate them from our system. Studies also show that a fiber-rich diet can reduce blood pressure and inflammation, which can also protect the heart.
Shirataki Noodles may help Type II Diabetes by slowing the digestive process--there is a slower absorption of glucose which then requires a slower release of insulin from the pancreas which aids in the normalization of blood glucose after eating a meal.
These noodles can be found at www.shopdukandiet.com.
Continue Learning about Herbal Supplements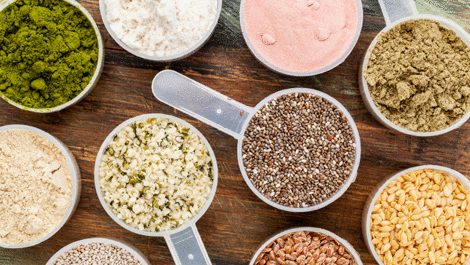 Herbal supplements are dietary supplements derived from nature. Herbal plants or parts of a plant are broken down and used for their scent, flavor and therapeutic benefits. When taken as a supplement, they can deliver strong benef...
its, however, herbal supplements are not regulated by the FDA and can have dangerous side effects. They act like drugs once in your system and can affect metabolism, circulation and excretion of other substances in your body. It is important to discuss with your doctor if you are on prescription medications, are breastfeeding or have chronic illnesses and want to add herbal supplements to your health regimen.
More