Studies on elderberry and elderflower (Sambucus nigra) in treatment of cold and influenza have been limited by small sample sizes and poor methodological quality. The 2 studies performed in humans should be considered exploratory in nature. More rigorous studies should be performed before elderberry can be recommended in the prevention of or treatment of colds and influenza.
Black elderberry juice is widely used to treat colds and the flu. Studies suggest that black elderberry extract (2-3) tablespoons daily for adults and 1-4 teaspoons for children depending on age) can inhibit the growth of influenza viruses in vitro and shorten the duration of influenza symptoms, while enhancing antibody levels against the virus. Even though the studies are preliminary, the evidence suggests that these berries have beneficial properties to enhance the body's defense against viral infections, and particularly influenza.

The main flavonoids present in elderberries are the anthocyanins cyanidin 3-glucoside and cyanidin 3-sambubioside, and have been identified to increase the defensive function of monocytes against viral infected cells, but more interestingly elderberry has been demonstrated to inhibit the adhesion of the virus to the cell receptors. When the virus is inhibited from entering cells it cannot replicate itself and this can lessen the seriousness of the infection.

Anthrocyanins are colored red, purple, black or blue and are found in berries, eggplant skins, currant and grape skins, cherries and black rice. It is the compound that accounts for the therapeutic potential of tart cherry juice, which is helpful for inflammatory conditions for the same reason. The small bluish-blackish elderberry is not a sweet tasting berry, but when you concentrate it as a liquid syrup or juice you get a high enough concentration of these colorful pigments so absorption is more significant than regularly eating berries. So this is one of the few remedies that is safe and very likely has some efficacy without being toxic.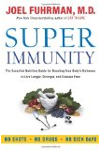 Continue Learning about Herbal Supplements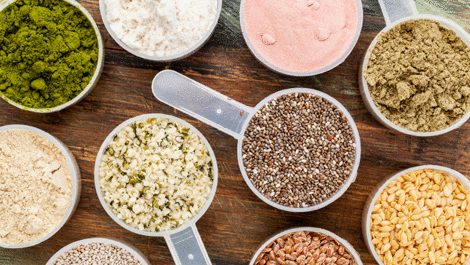 Herbal supplements are dietary supplements derived from nature. Herbal plants or parts of a plant are broken down and used for their scent, flavor and therapeutic benefits. When taken as a supplement, they can deliver strong benef...
its, however, herbal supplements are not regulated by the FDA and can have dangerous side effects. They act like drugs once in your system and can affect metabolism, circulation and excretion of other substances in your body. It is important to discuss with your doctor if you are on prescription medications, are breastfeeding or have chronic illnesses and want to add herbal supplements to your health regimen.
More