What does chronic hepatitis do to the liver?
Chronic hepatitis and eventually cirrhosis may occur when liver cells are damaged by the hepatitis B (HBV) or C virus (HCV). Hepatitis C is one of many viruses that cause inflammation of the liver. Healthy liver cells are replaced with scar tissue, reducing the ability of the liver to perform its many life-supporting functions. Patients with chronic viral hepatitis experience fatigue, jaundice, loss of appetite and hepatosplenomegaly (enlargement of the liver and spleen).
Continue Learning about Hepatitis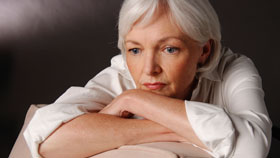 Hepatitis is a liver disease and can cause jaundice, aches in joints and muscles, fatigue, and loss of appetite. Some kinds of hepatitis will last only a short while, but others may take years of treatment or monitoring. Learn mor...
e about hepatitis from our experts.
More