Hepatitis B is a serious viral disease that can damage the liver. Babies are exposed to it at the time of birth if the mother has the disease or is a chronic asymptomatic carrier of the virus. Vaccinating the baby at the time of birth is an effective way to prevent the infection in newborns (for those known to have been exposed, we also provide an injection of immune globulin). Because there are no side effects to immunizing the baby as an infant, pediatricians and public health officials urge that babies be immunized.
A baby needs the Hepatitis B vaccine to prevent the risk of infection which can cause a patient to become a chronic carrier of the virus. This can lead to liver failure or an increased risk of liver cancer.
Most hospitals give Hepatitis B vaccines to newborns. Here's where I deviate from the norm. I don't think it's necessary to expose your child to a vaccine at birth if you're not in a high-risk group. In fact, none of my co-authors of the book had their kids vaccinated for Hep B at birth. This can be delayed until as late as age 2 1/2 if there is no risk involved. Discuss this with your pediatrician before delivery.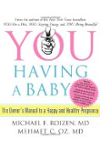 Continue Learning about Hepatitis B Vaccine