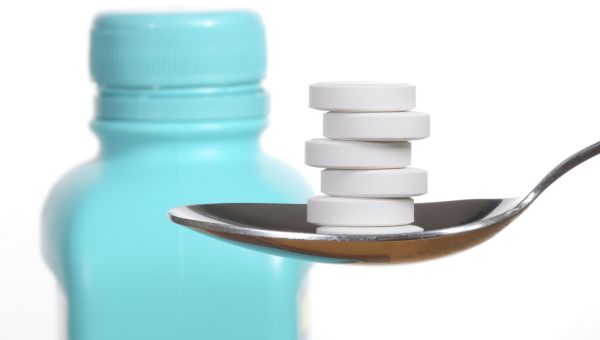 Joe Namath. Terry Bradshaw. Roger Staubach. Ken Stabler. These NFL superstars wore the number 12 and, depending on who you were rooting for, that number could be associated with some pretty bad cases of heartburn and stomach aches.
Related: Try these 3 tricks to quiet heartburn.
Ironically, you can lose your #12—that's B12, a vitamin essential for making healthy blood and nerve cells, DNA and preventing megaloblastic anemia—if you're taking a PPI (proton pump inhibitor) to ease chronic heartburn or an H2RA (histamine 2 receptor antagonist) to treat a peptic ulcer. And if you take either of those meds plus the oral diabetes medication metformin—look out; 10 to 30 percent of folks on metformin alone become B12 deficient!
Related: Understand the signs of vitamin B12 deficiency.
This health alert is the result of a study that found taking PPIs and H2RAs for 2-plus years can cause a serious B12 deficiency, which can lead to irreversible brain damage. This happens in part because B12 bound in food is released by hydrochloric acid and gastric protease, which are suppressed by those meds.
The good news? A blood test can ID a deficiency. If you're taking PPIs or H2RAs, ask your doc to check. If you're deficient, you'll take a daily B12 supplement—and maybe get a booster shot. And you can help reverse the deficiency (the recommended daily allowance is 2.4mcg for anyone 14-plus) by eating fish or skinless poultry (turkey has 48mcg per serving). We don't recommend some shellfish, especially clams (even though they have 84mcg per serving), because of other concerns—but that's another column.
Medically reviewed in December 2019.