Like they say in Vegas, it's all about the odds. When you take 162.5 mg or greater of aspirin, you reduce your arterial aging by 36 percent. With 82 mg, the reduction is 13 percent. Since the side effects are just a little greater with 162 mg, the benefit of taking 162 mg is far greater—with a little increase in risk. Las Vegas won't give you such odds without paying a much greater price. For aspirin, the bump up is great for the "increased risk." We'll take those odds every time.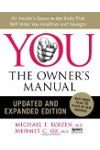 The U.S. Preventive Services Task Force (USPSTF) is the governing body that makes recommendations on who should take aspirin, who should take cholesterol medicine, who should get a colonoscopy and who should get screening for prostate cancer or breast cancer and so on. In 2010, the USPSTF came out with a new position on aspirin to control or prevent cardiovascular disease. The Task Force basically said that an individual's overall risk profile for heart disease needs to be considered before recommending daily aspirin. A daily baby aspirin is recommended for men between the ages of 45 and 79 to decrease one's risk of a heart attack and women between the ages of 55 and 79 to decrease one's risk of a stroke if there are risk factors for heart disease. Someone who has zero to one risk factor may want to reconsider taking a daily baby aspirin. The reason for this is the risk of gastrointestinal bleeding, stomach ulcers and bleeding complications may occur with regular use of aspirin.
Before, the Task Force recommended that everyone should take a baby aspirin, but now they're cautioning doctors to reconsider and look at the person's risk factor profile. After the age of 79 it becomes a bit murkier, since people tend to fall more and bruise more easily. Also if someone is taking a blood thinner, such as Coumadin or Pradaxa for other indications, such as arrhythmia, a daily aspirin might not be recommended.
It's important to remember that aspirin—even that tiny little baby aspirin tablet—is not a benign drug. Daily low-dose aspirin is not for everybody. Particularly for women under the age of 65 who are not heart patients or at serious risk of heart disease, caution is advised before taking daily aspirin. Aspirin carries a significant risk of bleeding.
Read more on this: http://myheartsisters.org/2009/09/18/aspirin/
Amazingly, it may have been a simple typo in the British Medical Journal back in 2002 that started this idea that taking an aspirin every day would be good for heart attack prevention. Dr. Colin Baigent, author of a 2002 study on aspirin therapy published in the BMJ, said during a HeartWire interview in December 2009: "In the original print edition of the BMJ paper, the final sentence reads: 'For most healthy individuals, however, for whom the risk of a vascular event is likely to be substantially less than 1 percent a year, daily aspirin may well be appropriate.' Trouble was that last word 'appropriate' was wrong. A correction swiftly issued by the BMJ noted that final word should, in fact, be 'inappropriate'".
Dr. Baigent says he received "a profuse apology from the BMJ editor at the time." Still, it's possible the misprint in such a prominent widely-read journal helped disseminate a flawed message about aspirin in primary prevention.
It was never the researchers' intention to emphasize that daily aspirin in low-risk patients was a good idea, Dr. Baigent claimed.
Continue Learning about Heart Health