Calcification are deposits of calcium in the tissues. Calcification in the breast can be seen on a mammogram, but cannot be detected by touch. There are two types of breast calcification, macrocalcification and microcalcification. Macrocalcifications are large deposits and are usually not related to cancer. Microcalcifications are specks of calcium that may be found in an area of rapidly dividing cells. Many microcalcifications clustered together may be a sign of cancer.
This answer from the National Cancer Institute has been reviewed and/or edited by Dr. William D. Knopf.
When talking about heart disease, you often hear the word calcification. That has little to do with dietary calcium. Calcification in arteries is the body's attempt to heal those inflammatory plaques in your body. The calcium stabilizes the plaque like cement reinforcement of a plaster wall.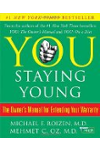 Continue Learning about Heart Health