Alternatives to cardiac MRI depend on your situation and the information the doctor needs. They include other heart stress imaging tests, such as:
cardiac stress echocardiogram (heart ultrasound)
stress electrocardiogram (ECG or EKG)
nuclear stress test
cardiac catheterization/angiogram
CT scan of the blood vessels that feed the heart
Continue Learning about Heart Failure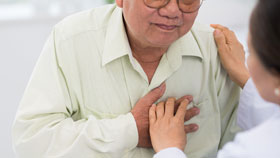 Heart failure occurs when the heart can't pump enough blood to meet the body's needs. It can follow a heart attack or develop gradually over many years. Learn more about heart failure from our experts.