Cardiovascular disease is different in women and men in that women's arteries are smaller, the way plaque develops in the arteries is different, and symptoms are more subtle. Watch me discuss these disparities.
Women's experience of heart disease is unique and very different from men's for a number of reasons. Some women, particularly those who are relatively young, may be unaware that they have a heart condition.
Also, a woman's symptoms during a heart attack are far more subtle than a man's and may include not only chest, jaw and back discomfort but also anxiety, sleep disturbances, fatigue and body aches. As a consequence, a woman may ignore or fail to recognize the signs that she is having a heart attack. In addition, women often respond differently than men to medications that are used to treat heart attacks and coronary artery disease.
Women are more vulnerable to developing heart-disease risk factors during puberty and pregnancy and more vulnerable to suffering a heart attack or heart disease after menopause. Women who develop gestational hypertension or diabetes have a higher risk of developing heart disease later in life, and they are more likely to die from it.
Some heart conditions, including coronary microvascular disease, are more common in women than in men. Coronary microvascular dysfunction affects the small vessels of the heart, producing heart pain and even a heart attack but with disease that may not show up on heart tests. Because standard tests often fail to detect coronary microvascular disease, the diagnosis can be easily missed at centers that do not offer specialized tests.
Research indicates that stress may be a greater risk factor for heart disease in women than it is in men. Stress-induced cardiomyopathy is a type of heart disease that feels just like a heart attack, can look just like a heart attack and can cause heart failure that can be reversible if treated correctly.
Each year, heart disease kills more women than men. Women with known or suspected heart disease require excellent medical care, but women also require a more holistic approach that includes psychological support, psychosocial support and education to make the kinds of lifestyle changes that will enhance their heart health.
This content originally appeared online at UCLA Health
The differences in heart disease between men and women are multi-factorial. The mechanism of heart disease in women is different and under-recognized in women. There's a delay in treatment as a result of that. Women themselves often don't recognize the symptoms of heart disease and present for evaluation and treatment much later than men do. There's often a delay of over six hours before they even think to call 911 when they begin to have symptoms.
Still, despite all the education that's being done in women with heart disease, there's still a lack of recognition amongst women when they are having symptoms and a tendency to be in denial when they're having symptoms because they're just too busy taking care of others rather than themselves.
Trinity Health is a Catholic health care organization that acts in accordance with the Catholic tradition and does not condone or support all practices covered in this site. In case of emergency call 911. This site is educational and not a substitute for professional medical advice, always seek the advice of a qualified health care provider.
We typically think of cardiovascular disease (CVD), particularly heart attack, as almost unique to middle-aged or older men, but heart disease is also the number one cause of death among women. It's a woman's disease as well.
Where men and women do differ is in the age at which they tend to show up in their doctors' offices with symptoms of CVD. Whereas men typically begin appearing with symptoms of CVD in their fifties, women generally don't begin showing similar symptoms until their sixties.
Women seem to be somewhat protected from CVD by estrogen, one of the hormones essential to reproduction. Estrogen acts as a vasodilator; that is, it tends to relax blood vessels, opening them up. Thus, even when decades of poor health habits have led to a build-up of plaque in a woman's coronary arteries, thanks to estrogen, the arteries are more likely to remain open, reducing the risk of blockages that shut off blood flow to the heart and cause chest pain or heart attack. Estrogen may also have some beneficial effects on blood cholesterol levels.
Until menopause, that is. Once a woman reaches menopause and her estrogen levels begin to fall, she also begins to lose the protective effects of the hormone. Very quickly, her risk of heart attack and other cardiovascular diseases rises sharply to equal that of men. Because women tend to be older than men when the first symptoms of CVD appear, the disease is also often complicated by other health problems such as diabetes, making effective treatment more difficult. Thus the mortality rate from CVD among women very quickly catches up with that for men.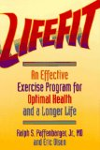 Continue Learning about Heart Disease