During physical examination for valvular heart disease, physicians will screen for the following:
Heart murmurs (abnormal heart sounds caused by abnormal blood flow)
Fluid in the lungs
Enlarged heart size on examination of the chest
Distended neck veins
Swollen liver
Abnormal heart rate or rhythm
Continue Learning about Heart Disease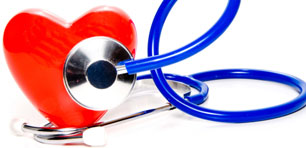 Heart disease is the number one killer of adults in the United States. In fact, one in every three deaths is from heart disease and stroke, equal to 2,200 deaths per day. Taking care of your heart is essential for a long life. You ...
can treat your ticker right by eating healthy, staying active and managing your stress.
More