There are many common risk factors for aortic dissection. One important risk factor is poorly controlled high blood pressure. Diabetes, smoking and elevated cholesterol also increase the risk for aortic dissection. Also, certain conditions such as Marfan syndrome and a bicuspid aortic valve increase the risk as well.
Risk factors for aortic dissection include:
poorly controlled high blood pressure
injury to the chest
extreme exertion
drug abuse
connective tissue disorders such as Marfan syndrome
family history of arotic dissection
Continue Learning about Heart Disease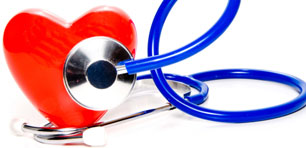 Heart disease is the number one killer of adults in the United States. In fact, one in every three deaths is from heart disease and stroke, equal to 2,200 deaths per day. Taking care of your heart is essential for a long life. You ...
can treat your ticker right by eating healthy, staying active and managing your stress.
More