Cardiovascular disease is a group of conditions that affect the heart and contribute to changes in the blood vessels. Changes in the blood vessels usually mean that they become narrow or get blocked by plaques. These changes in the blood vessels contribute to heart attack, arteriosclerosis, coronary artery disease, and stroke. People often refer to cardiovascular disease as heart disease, although heart disease encompasses a large number of conditions from birth defects to arrhythmias to chest pain.



The human body has different systems for handling different functions. The cardiovascular system is responsible for distributing blood throughout your body. It includes the heart and blood vessels. Cardiovascular disease, or CVD, refers to a broad range of diseases that affect this system. Among them are coronary artery disease, heart attack, stroke, peripheral artery disease (PAD), renal (kidney) artery disease, heart failure and high blood pressure. While these conditions may affect different parts of the body, they often share the same underlying cause: atherosclerosis, or "hardening" of the arteries.

Cardiovascular diseases (CVDs) are diseases of the heart and blood vessels. These diseases are frequently referred to simply as heart disease and stroke.

CVD or heart disease and blood vessel problems usually develop over a period of years. They can begin when cells, cholesterol and fat build up inside the walls of blood vessels that supply the heart or brain, narrowing those vessels.

Heart attack and stroke are common results of conditions that restrict or stop the blood flow to the heart or brain. At any given age, men have a greater risk of heart attack than women, but women are only half as likely as men to survive a heart attack, and more likely to have a second attack.
Cardiovascular diseases encompass diseases of the heart and blood vessels, and all of these related diseases are characterized by the same deleterious changes. These include changes in the blood that lead to an increased risk of blood clots in the arteries, a weakening of the heart muscle and loss of ability to pump blood efficiently, loss of elasticity in the walls of the blood vessels, and most significant, narrowing of the arteries caused by atherosclerosis -- a buildup of fatty deposits called plaque.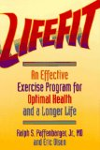 You've heard of cardiovascular disease, but do you know everything it entails? In this video, Omid Javadi, MD, a thoracic surgeon at Good Samaritan Hospital, offers insights into various conditions that can affect the functioning of your heart.
Continue Learning about Heart Disease