Assessing the risk of sudden cardiac death is a patient's most pressing question, but queries about defibrillators, arrhythmia, medication and possible surgery are important too. Watch this video with thoracic surgeon Dr. Hiroo Takayama to learn why it's also smart to discuss risk assessment for family members.
Before undergoing septal myectomy surgery, minimally invasive alcohol septal ablation, or any other procedure to treat hypertrophic cardiomyopathy, it is important to speak with your doctor to ensure you fully understand the procedure and discuss any questions or concerns you may have.
A few questions to ask your doctor may include the following:
What are the risks and/or benefits of each procedure?
Is it possible to first get consultations from both a surgeon who could perform a septal myectomy and an interventional cardiologist who could perform alcohol septal ablation?
Do you recommend that I visit a HCM center of excellence?
Which procedure is ideal for my individual situation?
How can I find out if a physician and/or medical center is qualified to perform alcohol septal ablation?
What do I need to do prior to my procedure to prepare?
What can I expect following the procedure?
What everyday activities should I avoid following the procedure?
When will I be able to resume my normal lifestyle and return to work?
Continue Learning about Heart Disease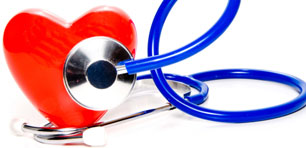 Heart disease is the number one killer of adults in the United States. In fact, one in every three deaths is from heart disease and stroke, equal to 2,200 deaths per day. Taking care of your heart is essential for a long life. You ...
can treat your ticker right by eating healthy, staying active and managing your stress.
More