There are some important risks that are unique to women. For example, pregnancy complications like pre-eclampsia have recently been identified as important risk factors for cardiovascular disease. Canadian Dr. Graeme Smith's research at Queen's University suggests a 2-3 fold increased risk of heart attack in women diagnosed with pre-eclampsia—often decades down the road.
Women also tend to experience two types of heart disease more frequently than men do:
single-vessel disease (in which only one coronary artery is blocked, causing a myocardial infarction or heart attack, but all other coronary arteries look fine) compared to having multiple-vessel disease (these are the triple or quadruple bypass patients you hear about; most of these are male).
non-obstructive disease (for example, vasospasm conditions like Prinzmetal's Variant Angina, in which there is no blockage within a coronary artery, but the artery closes because of a spasm).
One of the biggest myths is that women don't get heart disease. Heart disease is a major killer of men and women, but women are more likely to die from a heart attack than men. This is due to a multitude of factors, including a variety of less predictable initial symptoms in women.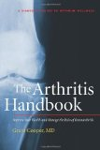 Cardiovascular disease, once considered a "man's disease," is the number one killer of women worldwide. Actually, women are more likely than men to die of a heart attack or stroke. As a result, this has now become the biggest health problem facing women.
Low estrogen from menopause, whether natural or surgically caused, increases the risk of small vessel cardiovascular disease in women. Metabolic syndrome and smoking may have a greater impact on heart disease in women. Mental stress and depression may affect women's hearts more than men's.
Continue Learning about Heart Disease