Often, complications that women develop during pregnancy can be indicators of heart disease risk. The most concerning condition is preeclampsia, or high blood pressure combined with protein in the urine, during pregnancy. If a woman experiences preeclampsia during pregnancy, she should seek a referral from a gynecologist or primary care doctor to a heart disease specialist. An early risk assessment of cardiovascular disease can help women make any necessary changes to decrease heart disease risks and prevent the need for more serious intervention.
Continue Learning about Heart Disease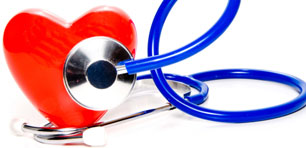 Heart disease is the number one killer of adults in the United States. In fact, one in every three deaths is from heart disease and stroke, equal to 2,200 deaths per day. Taking care of your heart is essential for a long life. You ...
can treat your ticker right by eating healthy, staying active and managing your stress.
More