What precautions are recommended for patients with diseased heart valves?
Precautions for patients with heart valve disease depend on many factors, such as which valve is diseased, how severely the valve is diseased, how well the heart is pumping, and any other medical problems. Based on this, the doctor will determine when the valve should be fixed and if there are any limitations in the patient's activity. If the valve is not severely diseased and heart function is normal or close to normal, there should be no major precautions or limitations in usual daily activities.
Perhaps you were diagnosed with a heart valve problem but your physician said it was not severe and he or she recommended monitoring its progress over more aggressive treatment. Or perhaps you recently underwent valvuloplasty or valve replacement or repair. In either case, there are actions you can take in your daily life to minimize future heart valve problems. Your physician can help you develop a plan for staying well that is tailored to your condition.

Your physician's recommendations may include some of the following:
Infection prevention. Seeking early treatment for a suspected strep throat infection can reduce your chances of contracting rheumatic fever, which can cause your heart valves to thicken in the first place. Also, if you have heart valve disease and need to undergo surgical or dental procedures, talk to your doctor or dentist about antibiotic treatment beforehand. Antibiotics can help prevent infective endocarditis, an infection of the heart's lining that can further damage valves. Your doctor or dentist should follow the American Heart Association's recommendations for when precautionary antibiotics should be taken to prevent endocarditis.
Medications. If your heart valve disease is not serious enough to require surgery or if you have already had surgery, your physician may prescribe medication as part of your wellness plan. Common medications for managing valvular heart disease include diuretics to help reduce fluid in the body through urination and anti-hypertensive medication to decrease high blood pressure and to reduce the workload on the heart.
Regular doctor's visits. If you do not have severe heart valve disease, your physician may recommend monitoring rather than surgery. Your doctor will periodically review your symptoms, have you come in for regular examinations, and possibly order additional echocardiograms. Be sure to visit your doctor regularly to monitor whether your heart valve disease is worsening. If you have already had valvuloplasty or valve repair or replacement, regular check-ups are equally important. Your physician can help you track the continued effectiveness of these procedures.
Exercise and diet. Talk to your doctor about appropriate diet changes and levels of exercise. Modest exercise can help reduce high blood pressure, a risk factor for valvular heart disease.
Continue Learning about Heart Disease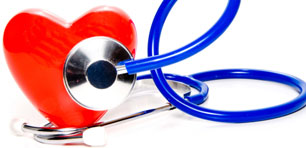 Heart disease is the number one killer of adults in the United States. In fact, one in every three deaths is from heart disease and stroke, equal to 2,200 deaths per day. Taking care of your heart is essential for a long life. You ...
can treat your ticker right by eating healthy, staying active and managing your stress.
More