The main type of heart disease, coronary artery disease (CAD), is caused by the slow buildup of fatty plaque on the inner walls of the heart's arteries in a process called atherosclerosis.

Other possible causes include past heart attacks (some people are unaware they've had one), abnormal heart valves, heart muscle disease (called cardiomyopathy), heart defects present at birth, severe lung disease, severe anemia (low red blood cell [RBC] count), overactive thyroid (hyperthyroidism), and abnormal heart rhythms (called arrhythmia or dysrhythmia). Your doctor may also address your risk factors.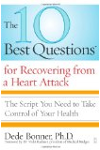 Although there are several different causes of heart disease, most are due to a buildup of plaque in the blood vessels (arteries) that feed the heart. Whenever the blood flow feeding an area of the heart is interrupted, that area of the heart dies. This is what we call a heart attack. Fortunately, the kinds of things that contribute to heart disease are mainly lifestyle related and very preventable, so this is an area where you can make a big difference.
There are other factors besides high cholesterol that relate to premature development of heart disease. It is important to distinguish factors that are modifiable and not modifiable. Non-modifiable factors are factors such as genetics, race, gender and age. Other factors are modifiable such as avoidance of a sedentary lifestyle, unhealthy diet, smoking and poor coping behaviors.

Hope this is helpful to you.
Continue Learning about Heart Disease