It has been shown in a number of studies that approximately half of the risk of developing heart disease is genetically determined and about half of the risk is environmental. It is the interaction of the environmental factors with the genetic susceptibility, or predisposition, that determines the development of heart disease. Therefore, overall about half of the heart disease risk can be explained by genetic factors in theory. However, the genetic information regarding heart disease today is still limited. If we take together all the knowledge regarding genetic information in terms of heart disease we can explain about 7-10% of the risk and therefore, a lot discovery is still needed for genetic diagnostic testing.
You inherit a lot from your family-looks, political views, meat loaf recipes. Add heart trouble to the list, too. If a parent or other close family member developed coronary artery disease before age 60, your chances are significantly higher than the average person of developing it also.

It appears that abnormalities in lipid production can be inherited-that is, a tendency to have higher LDL cholesterol (the bad stuff), or lower HDL cholesterol (the good stuff), or other risk factors like high blood pressure. But behaviors can be inherited, too: Your father smokes; therefore, you might smoke. Your family ate highly salted foods (which can promote high blood pressure); you might also. Your mother had a stressful job; you might, too. Whatever the mechanism, anyone with a family history of heart disease should be extra vigilant about heart-risky behaviors and begin routine tests at an earlier age than the general population.

That said, Uncle Hank shouldn't take all the blame; lifestyle choices are even more dangerous. Just look at all the cardiovascular poisons around you: cigarettes, pastrami, the couch. If you know your enemy, you can learn how to defeat it, and you may beat the genetic odds.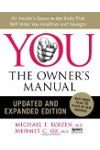 Continue Learning about Heart Disease