Stress can certainly affect your risk of heart disease. Stress manifests in the body in many ways. The body's response to stress may ramp up stress hormones and cause a stress response to the heart. Specifically, it may cause a narrowing of the vessels, or vasoconstriction, which may raise blood pressure. Stress can also make you less likely to eat healthy, exercise regularly or sleep well, which may all contribute to heart disease.
Stress hormones cause heart rate, blood pressure and inflammation to go up, and makes blood sticky. Watch preventive cardiologist John M. Kennedy, MD, explain how chronic stress can directly—and indirectly—cause heart disease and heart attacks.
Everyone knows that particular events, such as the death of a spouse or being fired from a job, are extremely stressful. Yet research indicates that less dramatic but more constant types of stress may also harm your heart. The Lancet published a study that involved over 24,000 participants from 52 countries. Roughly 11,000 patients who had just had a first heart attack were asked, as they left the hospital, about various forms of stress they had experienced in the preceding 12 months. The questions probed reactions to job and home stress, financial problems, and major life events. Members of a control group, who were matched to the patients for age and gender but had no history of heart disease, underwent similar assessments. Despite variations in the prevalence of stress across countries and racial or ethnic groups, increased stress levels conferred a greater risk for heart attack than did hypertension, abdominal obesity, diabetes, and several other risk factors.
Chronic stress—for example, dealing with a difficult boss—contributes to heart disease by prompting the body to make fight-or-flight hormones, such as adrenaline, that constrict coronary arteries and promote blood clots.
Blood pressure is often elevated when you are anxious, upset or in a hurry. Just being in a doctor's office can raise your blood pressure. This "white-coat hypertension" does increase your risk of coronary artery disease but not as much as continually high blood pressure. High blood pressure ages your arteries. In fact, anytime your blood pressure is elevated, even if it is during a period of stress, you probably are at higher risk of arterial aging than when you are not stressed.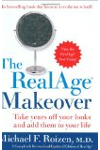 Stress can wreak havoc on the entire body; it increases risk factors for heart disease and directly contributes to serious cardiac issues. In this video, I will explain why managing stress is critical to heart health.
Stress can raise blood pressure, reduce blood flow to the heart, decrease the heart's pumping ability, trigger abnormal pumping rhythms, and activate the blood's clotting system and its inflammatory response. Surprisingly, research indicates that constant stress may be more harmful to your heart than major life changes. For instance, one large study found that women who cared for a disabled spouse for at least nine hours a week faced a higher chance of having a heart attack or dying from heart disease than women without such spousal responsibilities.
Stressful events and feelings can raise the levels of stress hormones in your blood. These hormones, in turn, raise your heart rate and blood pressure. You can't remove all the stress from your life, but you can learn ways to cope with stress.
Although the connection has proved difficult to understand, many scientists have noted a relationship between stress and heart disease risk. For this reason, most cardiac rehabilitation programs teach stress management to heart patients.
Excellent question, thank you. As we are studying the psychological links that contribute to illness and disease we learn that stress can be a major contributor to physical and mental conditions. It is not that stress increases heart disease, but being unable to handle stress can be a contributing factor.
Life is full of stressful events which can occur on a daily basis. These can include events such as, too much work and too little time, demands of your family vs. work, an aging or ailing parent, or a rough commute home. Some people have difficulty letting things go and learning how to work with stress. Excellent stress reducers are walking, yoga, meditation, or having someone to talk with about the events of your life. Rather than have stress come in waves that eventually knock you down, it is far better to take one wave at a time and have it wash off you at the shoreline. Learn to laugh, learn to cope, learn that you are not alone, and stay strong.
Continue Learning about Heart Disease