About 50% of males develop symptoms of a heart attack or other types of cardiovascular illnesses, and one third of all females develop heart disease. Meanwhile, the lifetime risk of a person developing cancer is 22%. In that a person is more likely to develop a cardiovascular illness than cancer, it is important to ask your doctor about screening for cardiovascular diseases.

Trinity Health is a Catholic health care organization that acts in accordance with the Catholic tradition and does not condone or support all practices covered in this site. In case of emergency call 911. This site is educational and not a substitute for professional medical advice, always seek the advice of a qualified healthcare provider.
Globally, the statistics for people with heart disease and heart failure are sobering. The prevalence of heart failure in industrialized countries is 1 to 2 percent of the general population.

Treating heart failure consumes 1 to 2 percent of the total health care resources, and the proportion is expected to grow in the future.
Heart disease is the number one killer in the United States. Every year, more than 600,000 people die from it. This year, nearly 800,000 people will have their first heart attack and as many as 500,000 will have a recurrent attack.
This content originally appeared on
doctoroz.com
Heart disease is the leading cause of death in the United States and is a major cause of disability. More than 616,000 people die of heart diseases in the United States each year. That is about 25% of all U.S. deaths. In addition, heart disease is a leading cause of disability in the United States.

The presence of the CDC logo and CDC content on this page should not be construed to imply endorsement by the US Government of any commercial products or services, or to replace the advice of a medical professional. The mark "CDC" is licensed under authority of the PHS.
The ever-growing number of people with heart disease despite major advances in cardiovascular medicine and a growing emphasis on prevention sounds like a paradox. But it can be explained by several trends. These include the aging of the population and the linked epidemics of obesity and diabetes.

Although heart disease can appear at any age, it becomes common after age 55 in men and after age 65 in women. As baby boomers swell the ranks of older Americans, the number of people with heart disease is sure to follow. In less-developed countries, the gradual control of infectious diseases is preventing early deaths, allowing more people to live long enough to develop cardiovascular diseases and cancer. The alarming increase in obesity and diabetes seen in this country and many others adds to the problem, since both of these conditions promote cardiovascular disease.

There is some good news if you look at death rates from heart disease that have been adjusted for age instead of at the raw numbers. The age-adjusted rates have been falling for men for decades, and a similar decline has been seen for women. Part of this reflects advances in treating heart disease, and part results from effective prevention efforts such as smoking cessation and an emphasis on exercise. As we have said before, the low-fat campaign was a mistake that prompted millions of people to avoid healthful fats that are good for the heart.

National and global numbers aside, cardiovascular prevention is an important issue for every individual. It may not prevent heart disease forever, but it can delay it for years, even decades. Protecting your heart and arteries by exercising, eating right, not smoking, and taking medications when needed can pay off for you, and make a tiny contribution to stemming the rise in heart disease.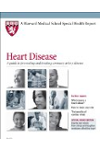 Heart disease is the number one killer in America. Sadly, 250,000 people with heart attacks will die each year before they get to the hospital. Heart disease is the leading cause of death in women over 40 years old, especially after menopause. More women die of heart disease than all other cancers combined. Once a woman reaches the age of 50, her risk for heart disease increases dramatically. The pioneering cardiologist, Dr. Dean Ornish, was one of the first in medicine to begin researching how diet, exercise, group support, and stress management not only reduces the risk of heart disease, but can actually reverse heart disease.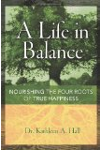 More than one and a half million Americans suffer heart attacks every year, and approximately 700,000 Americans die from heart disease and its consequences yearly. Seven hundred thousand Americans have strokes every year, and 167,000 die from these strokes and their side effects.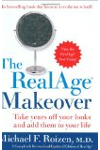 Continue Learning about Heart Disease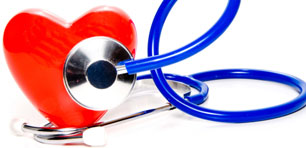 Heart disease is the number one killer of adults in the United States. In fact, one in every three deaths is from heart disease and stroke, equal to 2,200 deaths per day. Taking care of your heart is essential for a long life. You ...
can treat your ticker right by eating healthy, staying active and managing your stress.
More