More than one and a half million Americans suffer heart attacks every year, and approximately 700,000 Americans die from heart disease and its consequences yearly. Seven hundred thousand Americans have strokes every year, and 167,000 die from these strokes and their side effects.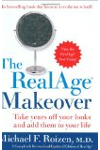 About 50 percent of males develop symptoms of a heart attack or other types of cardiovascular illnesses, and one third of all females develop heart disease. Meanwhile, the lifetime risk of a person developing cancer is 22 percent. In that a person is more likely to develop a cardiovascular illness than cancer, it is important to ask your doctor about screening for cardiovascular diseases.
Heart disease is the leading cause of death in the United States and is a major cause of disability. More than 616,000 people die of heart diseases in the United States each year. That is about 25 percent of all US deaths. In addition, heart disease is a leading cause of disability in the United States.
Heart disease is the number one killer in the United States. Every year, more than 600,000 people die from it. This year, nearly 800,000 people will have their first heart attack and as many as 500,000 will have a recurrent attack.
This content originally appeared on doctoroz.com.
Globally, the statistics for people with heart disease and heart failure are sobering. The prevalence of heart failure in industrialized countries is 1 to 2 percent of the general population.
Treating heart failure consumes 1 to 2 percent of the total health care resources, and the proportion is expected to grow in the future.
Heart disease is the number one killer in America. Sadly, 250,000 people with heart attacks will die each year before they get to the hospital. Heart disease is the leading cause of death in women over 40 years old, especially after menopause. More women die of heart disease than all other cancers combined. Once a woman reaches the age of 50, her risk for heart disease increases dramatically. The pioneering cardiologist, Dr. Dean Ornish, was one of the first in medicine to begin researching how diet, exercise, group support, and stress management not only reduces the risk of heart disease, but can actually reverse heart disease.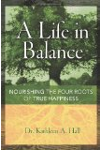 Continue Learning about Heart Disease