Dialysis patients are much more likely than the general population to develop heart and blood vessel disease. This increased risk is related to kidney disease and other health problems like diabetes and high blood pressure. For this reason, it's very important for dialysis patients to take measures to help prevent heart and blood vessel problems. If heart and blood vessel problems occur, patients need to follow their treatment plan carefully to avoid complications like heart attacks and strokes.
Continue Learning about Heart Disease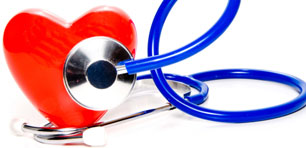 Heart disease is the number one killer of adults in the United States. In fact, one in every three deaths is from heart disease and stroke, equal to 2,200 deaths per day. Taking care of your heart is essential for a long life. You ...
can treat your ticker right by eating healthy, staying active and managing your stress.
More