Family history of heart disease is an important risk factor for developing the condition. Family history of heart valve disease is a good reason to see your doctor.
A family history of heart disease is one of many risk factors related to the development of atherosclerosis and cardiovascular disease. Routine cholesterol testing should be done on a periodic basis. Modification of other risk factors is also recommended. These other risk factors include cigarette abuse, hypertension and diabetes.
Continue Learning about Heart Disease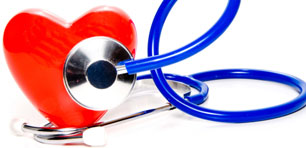 Heart disease is the number one killer of adults in the United States. In fact, one in every three deaths is from heart disease and stroke, equal to 2,200 deaths per day. Taking care of your heart is essential for a long life. You ...
can treat your ticker right by eating healthy, staying active and managing your stress.
More