Yes. You will be given a mild sedative to help relax you, but it is always better if you are able to tell your physician if you are having any discomfort or shortness of breath during the procedure as it is performed. Your doctor will also use a local anesthetic to numb the site where the catheters are inserted, usually in your groin or in your arm. The procedure itself usually takes about 15-30 minutes for diagnostic test but may take substantially longer if a procedure requiring stenting or ballooning is performed.
Continue Learning about Heart Disease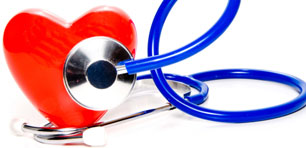 Heart disease is the number one killer of adults in the United States. In fact, one in every three deaths is from heart disease and stroke, equal to 2,200 deaths per day. Taking care of your heart is essential for a long life. You ...
can treat your ticker right by eating healthy, staying active and managing your stress.
More