Can sugary drinks increase the risk of heart disease?
Sugary drinks can increase the risk of heart disease -- and it doesn't take many swigs of soda or other sweet beverage for it to happen. Find out more about how sugary drinks can increase heart disease risk by watching this video featuring Dr. Robin Miller.
Continue Learning about Heart Disease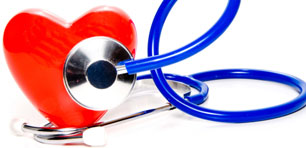 Heart disease is the number one killer of adults in the United States. In fact, one in every three deaths is from heart disease and stroke, equal to 2,200 deaths per day. Taking care of your heart is essential for a long life. You ...
can treat your ticker right by eating healthy, staying active and managing your stress.
More