In general, it is never too late to start exercising. However, you should be careful not to overdo it, especially if you are older and have not been exercising regularly for a long time. Talk to your doctor before starting a new workout to make sure it's okay. You want to make sure there are no health or safety concerns. Your doctor can assess your specific situation and give you advice about how, or whether, to proceed.
Even if you start working out later in life, you can reap the benefits of heart-healthy exercise. Scientists found that men who begin exercising after 40 get similar long-term advantages from exercise's ability to lower the risk of heart disease as men who begin training much younger. Men who train with more intensity get greater heart-health benefits, so train like you mean it.
Continue Learning about Heart Disease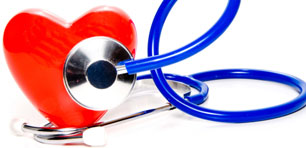 Heart disease is the number one killer of adults in the United States. In fact, one in every three deaths is from heart disease and stroke, equal to 2,200 deaths per day. Taking care of your heart is essential for a long life. You ...
can treat your ticker right by eating healthy, staying active and managing your stress.
More