Age, gender and ethnicity all contribute to your risk for heart disease in different ways. Age increases everyone's risk because plaques that form inside blood vessels of the heart tend to develop slowly over time. Although men tend to develop heart disease at an earlier age than women, it is the leading cause of death in both sexes, and a woman's risk begins to catch up with a man's after menopause. Ethnicity contributes to one's risk at least partly because different groups are more susceptible to problems that also increase heart disease risk (such as hypertension, obesity and diabetes). Blacks, for example, have more chance of dying from heart disease than other ethnicities.
Age, gender, and ethnicity can contribute to your risk for developing coronary artery disease. The vast majority of people who develop coronary artery disease are seniors. Men are at greater risk for developing coronary artery disease, and develop it earlier than women.
Ethnicity influences your likelihood of developing coronary artery disease. African Americans are at higher risk for early death and have higher mortality rates from cardiovascular problems in general. African-American women with coronary artery disease are more likely to have a heart attack than Caucasian women.
Heart disease also runs in families. If a family member develops coronary artery disease before age 50, relatives should enroll in a heart disease screening program to receive lifestyle counseling and preventive care.
Continue Learning about Heart Disease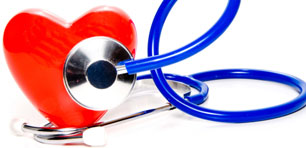 Heart disease is the number one killer of adults in the United States. In fact, one in every three deaths is from heart disease and stroke, equal to 2,200 deaths per day. Taking care of your heart is essential for a long life. You ...
can treat your ticker right by eating healthy, staying active and managing your stress.
More