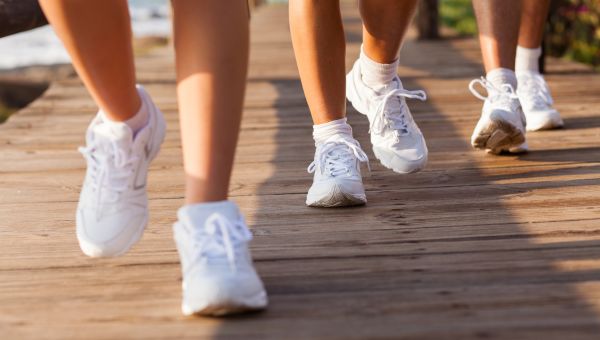 A regular exercise program has many health benefits, including reduced risk of heart disease.
Take 30 minutes each day
Can you spare 30 minutes a day to improve your heart health?
Walking for just 30 minutes a day, or for 60 minutes every other day, gives most of the health benefits of more intense exercise, while minimizing the risk. If you have heart disease, ask your doctor to give you a "prescription" for safe levels of exercise based on your treadmill test results and overall health. Your personal physician or cardiologist, who are the most familiar with your medical history and stress test results, may refer you to a cardiac rehabilitation program. Cardiac rehabilitation programs are staffed with specially trained health professionals to monitor you, This will help you to improve your fitness level according to the health goals that you have discussed and set with your doctor.
FACT: The best exercise to reverse heart disease is one you enjoy—if you like it, you'll do it.
FACT: The more you move, the more you improve, but a little goes a long way.
Looking for other ways to live a healthier, happier life? Reverse heart disease and diabetes, lose weight and reduce your cancer risk with these tips from Dean Ornish.
This content originally appeared on Ornish Living.
Medically reviewed in September 2018.