If you have a heart problem, it's important to tell your dentist before you have any dental work done. You need to tell your dentist what cardiology problems you have and what medications you are taking, including dosages. Your dentist might want you to take antibiotics before getting dental work done.

You might need antibiotics because some people with heart problems have a greater risk of endocarditis, a heart infection. Antibiotics help prevent endocarditis, caused when bacteria travels from the mouth to the bloodstream and then to the heart. People with artificial heart valves or prosthetic (man-made) materials are at risk for this type of infection.

In the past, many people with other heart conditions (such as bicuspid valve disease and mitral valve prolapse, for example) took antibiotics as a precaution. Dentists no longer prescribe antibiotics before dental work for those types of conditions.
If you have any heart-related problems (mitro-valve prolapse, heart murmurs, congenital heart defects), find out from your cardiologist whether you have aortic regurgitation or not. If you do, you need to be pre-medicated one hour before getting dental work.

Heart conditions and structural defects also increase the risk of developing a heart valve infection called endocarditis, after dental procedures. Bacterial endocarditis can occur when bacteria travel through the bloodstream to the heart and colonize there. Bacteria circulate in the bloodstream and should flow through smoothly when they reach the heart. But any heart abnormalities can potentially cause bacteria to cling on and ignite infection. This is why antibiotics are given to patients with heart conditions before dental procedures with high bleeding potential (extractions, root canals, scaling and root planing, implant placements, even standard cleaning on certain bleeding-prone patients) -- it's done to stave off infection.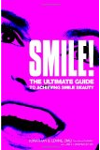 Continue Learning about Heart Disease and Oral Health