Medical studies may have found a common time of day when people have heart attacks. Find out more in this video with Alvin Haynes, MD, of Regional Medical Center of San Jose.
Here are some other weird facts about when heart attacks happen. We know that Monday is the most common day (Saturday is a close second) and early morning is the most common time of day. But we also know that 27% of heart attacks are more likely to occur around your birthday, especially in women. (I experienced my first heart attack symptoms the day after celebrating my 58th birthday with family and friends!)
Many heart attack survivors can point to a specific incident that seemed to trigger the attack: heavy exertion, stress, anger, fear, grief, extreme hot or cold weather, heavy drinking, eating a large meal, or (rarely) having sex.


Having a "case of the Mondays" may be just more than something in the movies. In this video, Dr. Oz reveals why Monday mornings are the most common time that people have heart attacks.
Continue Learning about Heart Attack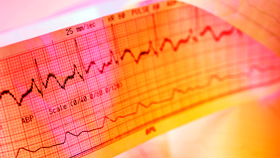 Heart attack (myocardial infarction (MI), is the leading cause of death among Americans. It often results from coronary artery disease, the most common form of heart disease to affect adults. See your doctor immediately if you fee...
l pressure or a squeezing sensation in your chest, neck, jaw, shoulders, back or arms, especially if it's accompanied by sweating, nausea, vomiting, or shortness of breath.
More