You might have a bit of "cabin fever" during your at-home recovery after a heart attack or heart surgery. If you leave the house, follow these guidelines for driving and traveling:
You can travel as a passenger. However, when you're riding for long distances, don't travel for more than an hour or two at a time. Stop the car, get out, and walk around for a few minutes. Or, if you're traveling in an airplane, get out of your seat every hour and walk up and down the aisle. This will get your blood flowing and reduce your risk of blood clots. And remember to wear your seat belt!
You shouldn't drive until your healthcare provider tells you it's safe. This includes driving cars, bicycles, motor bikes, tractors, and lawn mowers. You'll probably wait 2 to 4 weeks after a heart attack or at least 4 weeks after open heart surgery. During this time, your reflexes and reaction time will be slower than normal due to weakness or pain medication. After surgery, you also risk injuring your sternum on the steering wheel or by having to turn or twist unexpectedly.
Continue Learning about Heart Attack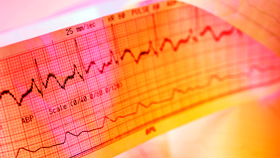 Heart attack (myocardial infarction (MI), is the leading cause of death among Americans. It often results from coronary artery disease, the most common form of heart disease to affect adults. See your doctor immediately if you fee...
l pressure or a squeezing sensation in your chest, neck, jaw, shoulders, back or arms, especially if it's accompanied by sweating, nausea, vomiting, or shortness of breath.
More